It is like a scene out of a movie.  Mountains covered in lush, green vegetation towering around us, water deep blue with bright pops of red.  It resembles blood, just as you would see on the big screen, but is really just a reaction of the plankton and microbes living in the water, tricking us into really believing we were in a place that wasn't real.  This is Milford Sound.
Milford Sound is absolutely gorgeous, breathtaking, and leaves your eyes aching for more once your tour is complete.  Milford Sound is deep in the Southlands of New Zealand's south island, about 3 hours outside of Queenstown.  The drive to get to get there is awe inspiring as well, so be sure to give yourself plenty of time to pull over and take photos of the landscape.
Our day to Milford start with pouring down rains and quite chilly temperatures.  Luckily, we were being escorted by our bus driver.  With a bus full of 40 people and chilly temps, foggy windows quickly ensured and the view were non-existent….perfect time for a nap.  Ideally, you would want to visit Milford Sound of a crisp, blue sky day to really get the best photos, but the rain is not all bad.  With rain, come waterfalls!
About an hour outside of our destination, the rains ceased and the sun started to creep out.  As we boarded our boat, the sun had broken through, with some clouds still present, but waterfalls of all magnitudes flowing beautifully.  It is really hard to put into words how gorgeous this area really was.  I will let the photos do the talking.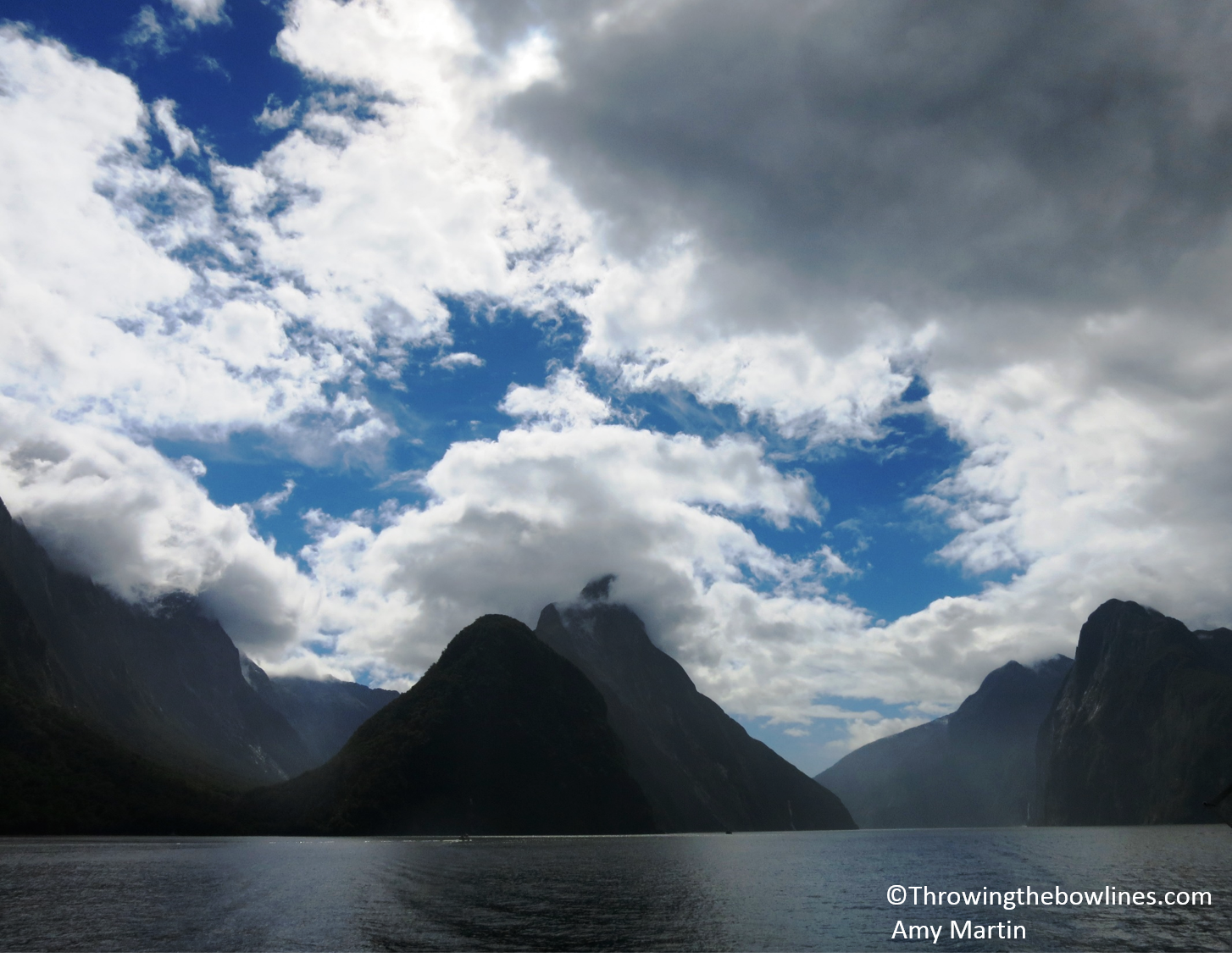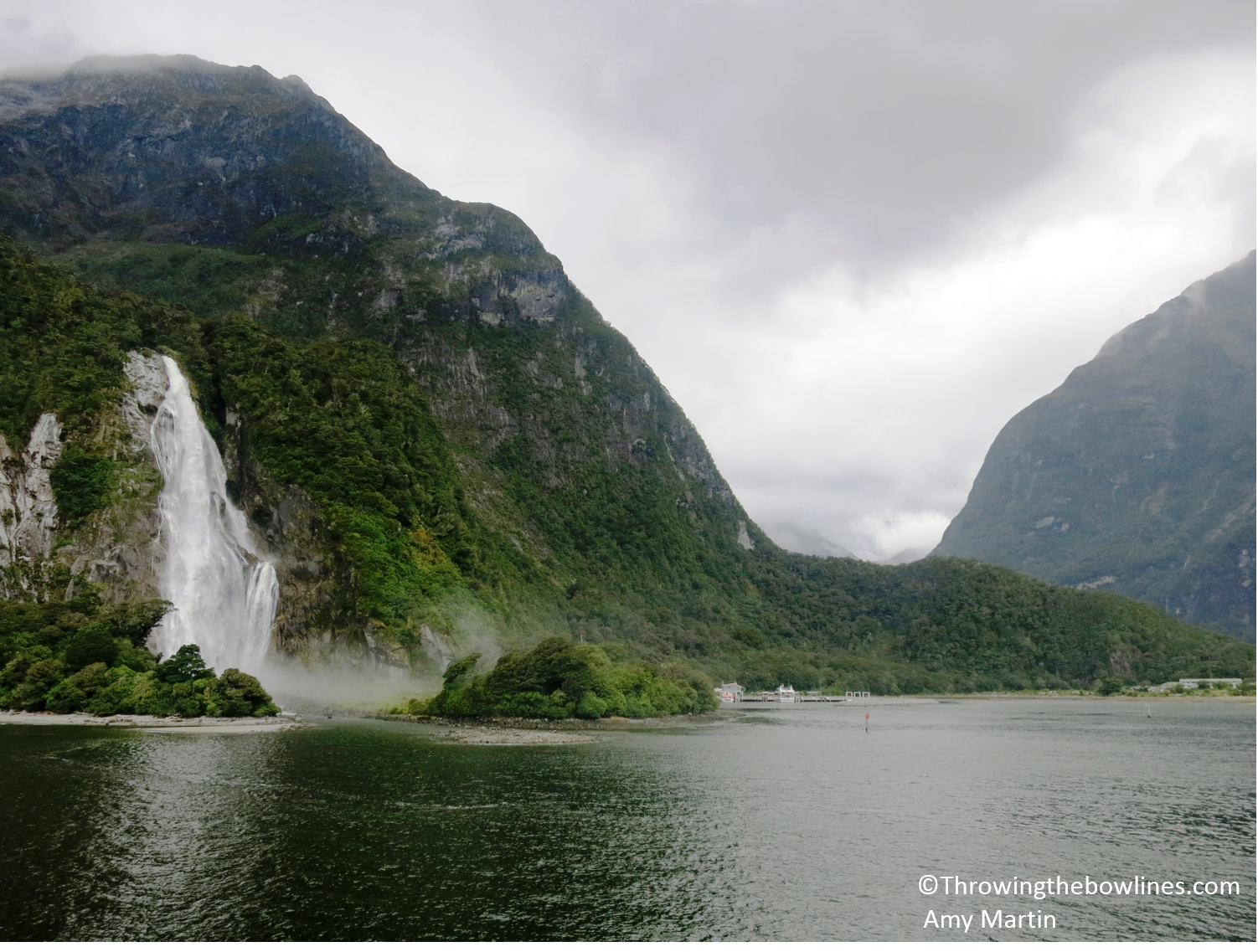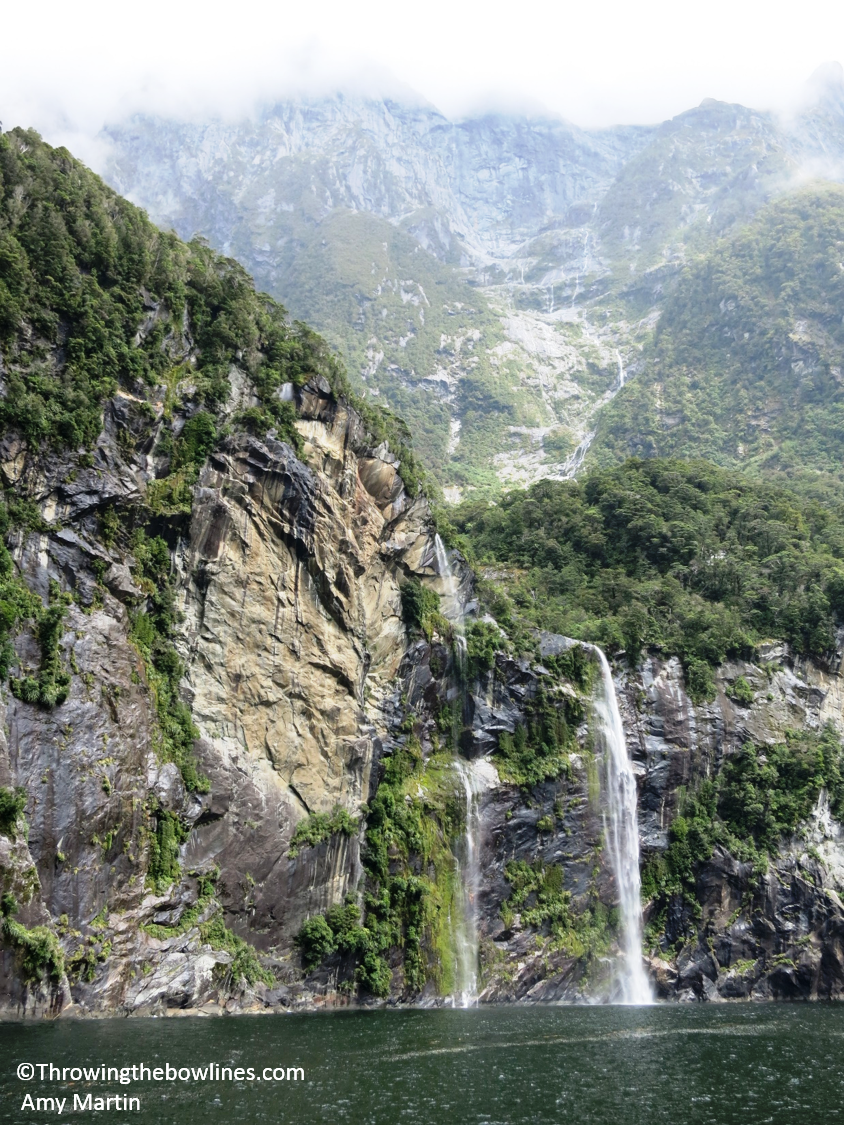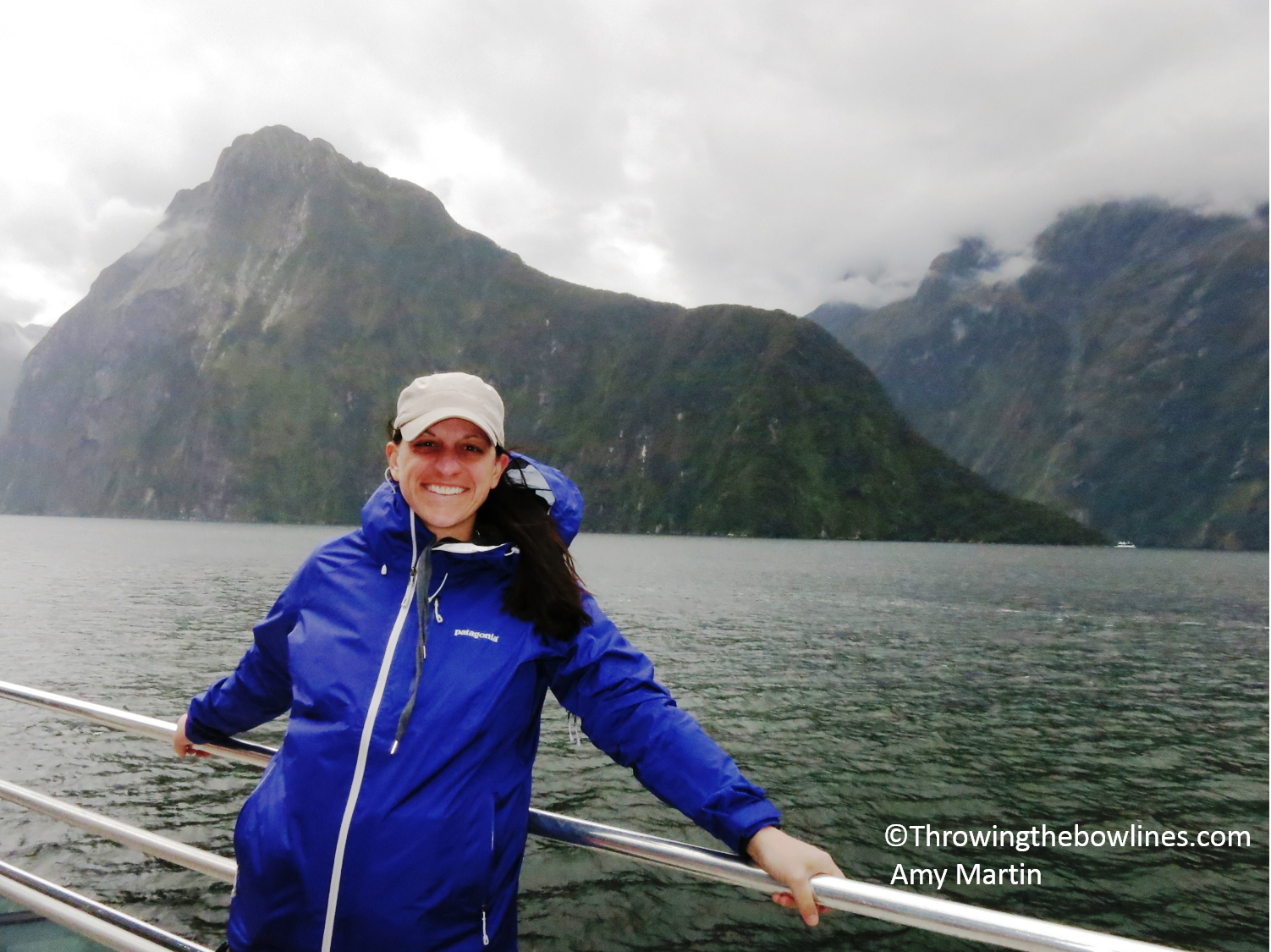 We were lucky enough to not have to drive all the way back to Queenstown after our tour.  We stayed in the beautiful Hollyford Valley at an off the beaten track accommodation called Gunn's Camp.  I loved this place!  It reminded me so much of Colorado and camping there.  It is situated in the valley, surrounded by massive mountains, right on a perfect little river.  You sleep in little huts that vary in size – dorm rooms with bunks and also private rooms.  Did I mention there is no electricity??  They do run a generator from 7a – 10p and the huts do have lights, but no outlets.  The huts do also have a wood burning fireplace that you can use for heat during the evening….awesome, right?! J  Otherwise, they have everything else you would need…HOT showers (water heated by wood burning), flushable toilets, communal kitchen, lounge, and outlets available at the office if you do need to charge devices.  No phone line or cell service, so you can really enjoy the amazing surroundings!
Tips if you plan to visit Milford Sound:
There are several tour operators that offer trips to Milford Sound.  Most that leave out of Queenstown do it round trip, in one day.  They typically pick you up around 7am and get you back by 8-9pm.  It is a very long day, be sure to budget 12 hours at a minimum.
Beware of sand flies!  These nasty buggers are everywhere in this area ready to feast on you.  There is a repellant specific to sand flies that I recommend you use unless you are trying to go for the diseased look with hundreds of bites.
Bring layers!  The wind on the boat can be really brutal even on decent days.  Without layers you will have to enjoy the views behind a layer of glass 🙁
There are heaps of great walks (hikes) in the area that you should take advantage of if you have a couple days to stay.  The views will not disappoint and you will be sorry to leave such a gorgeous part of the country.
Te Anau is a good pit stop along the way where you can find a supermarket to stock up on some food and necessary items.  There are plenty of little places to eat here too, but it will be pricey.  There are several accommodations here too if you would rather not drive all the way back to Queenstown but would prefer somewhere with power 🙂