It's official…I have booked a one way ticket to NEW ZEALAND!!!  After much consideration and planning, I have decided that I will begin my adventure in the land of Kiwis.  I couldn't be more excited to have New Zealand as my launching pad!  I will be flying into Queenstown and I plan on spending a couple of days there exploring and hopefully doing some day hikes in the area.  From there, my plan is to set off on a month long journey throughout the North and South Islands.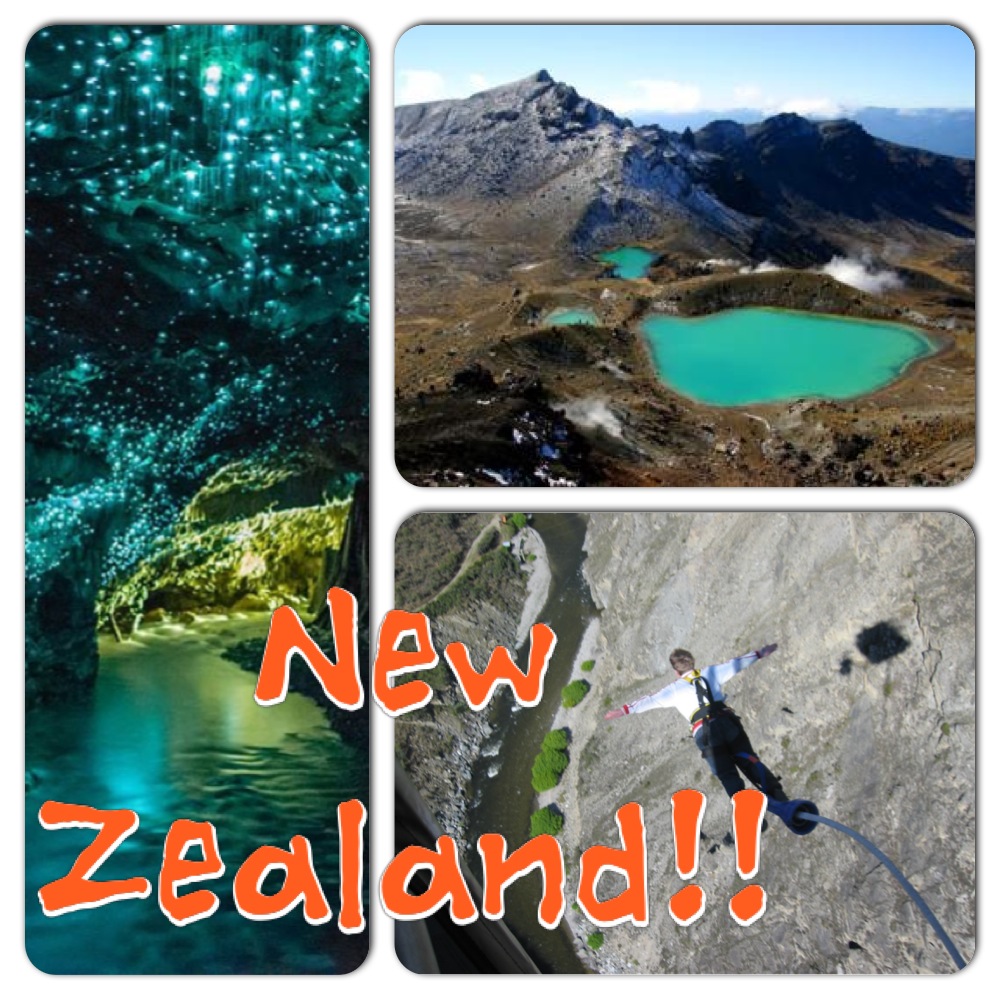 The things I think I am most looking forward are:
Bungee Jumping at Nevis
Hiking – Tongariro Crossing, Abel Tasman
Glow Worm Caves
Snorkeling or Scuba diving
I have also booked my transportation while I am there.  I spent quite a bit of time figuring out what would be the best option for me as a solo traveler.  I ended up deciding that a backpacker bus was the best fit.  I have the ability to hop on and hop off the bus at our various stops.  So, if I want to stay longer somewhere, I have that flexibility.  Since I am traveling solo, I thought this would be the best way to meet some people, not have to worry about driving OR getting lost!
Having a destination and flight booked has made it that much more real!  T-35 days until liftoff!!
Has anyone use the backpacker buses in NZ? What else would you recommend that I do or see?