Ten months, in the books! In my tenth month, I found myself crisscrossing from central Europe to Eastern Europe and finally over to Western Europe! It was a busy month of visiting new countries and cities and exploring some amazing places. It was a bit hectic, but with the ease of getting about in Europe, it didn't feel that way. See what month 10 brought me during my travels!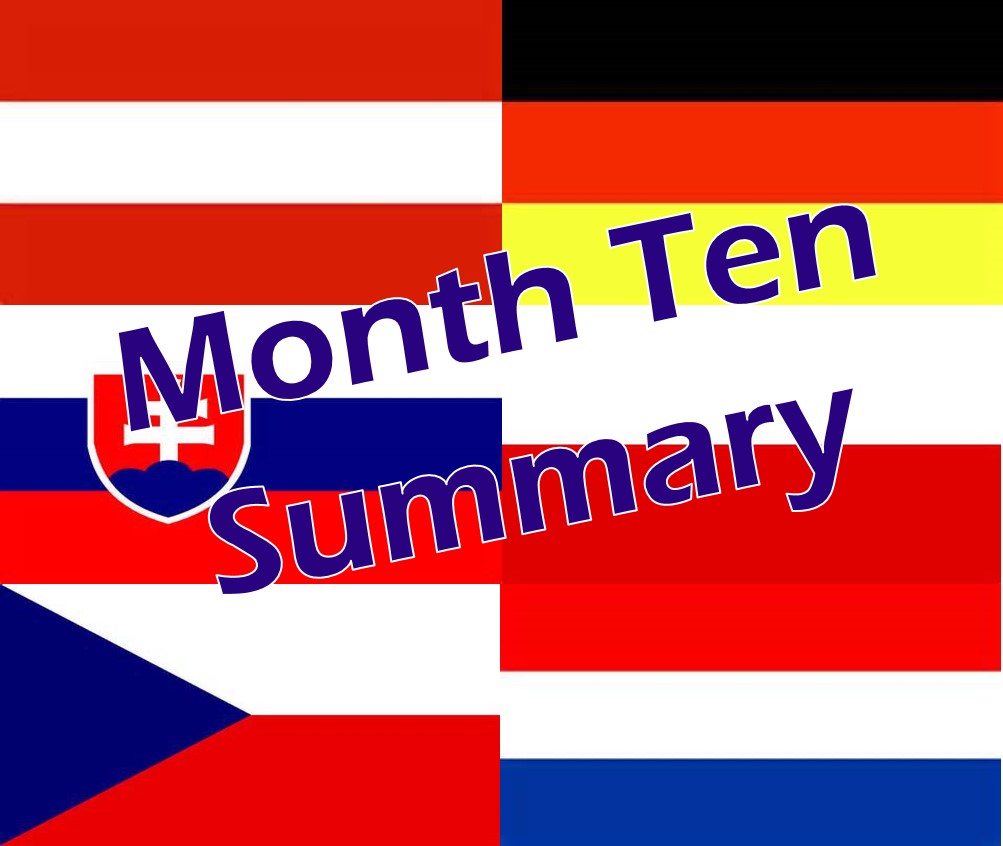 1-30 November 2014
Days traveled:                   30
Countries Visited:              7
Hungary
Slovakia
Poland
Czech Republic
Austria
Germany
The Netherlands
Cities/Places Visited:         13
Hungary
Slovakia
Poland
Czech Republic
Austria
Germany
The Netherlands
Haarlem
Amsterdam
Rotterdam
FLIGHT FIGURES
After not having any flight during Month 9, I found my way back to the air this month, which felt good. The ease of getting around by buses and trains in Europe had been nice. But, it was nice have the luxury of a flight, when I needed it.
Number of Flights:              2
Munich, Germany (MUC) to Oslo, Norway (OSL)
Oslo, Norway (OSL) to Amsterdam, The Netherlands (AMS)
Distance Flown:                   1,371 miles (2,211 km)
Time Spent on Flights:       4 hours
BUS BUSINESS
The trend of taking buses did continue this month as well. The cities (and countries) in Europe are so much smaller than I am accustomed to, therefore take just a fraction of time to get from point A to B.
Bus Segments:                        8
Budapest, Hungary – Bratislava, Slovakia
Popard, Solvakia – Zdiar, Slovakia
Zdiar, Slovakia – Lysa Polana, Solvakia
Lysa-Polana, Slovakia – Zakopane, Poland
Zakopane, Poland – Krakow, Poland
Wroclaw, Poland – Prague, Czech Republic
Prague, CZ – Cesky Krumlov, CZ
Cesky Krumlov, CZ – Salzburg, Austria
Distance on Bus:               786 miles (1,266 km)
Time Spent on Bus:         17.5 hours
TRAIN TIME

I just love the trains in Europe! They are comfortable, spacious, and scenic. I ended up paying more and opting for longer travel times occasionally because the train was just better than the bus!
Train Segments:                        4
Bratislava, Slovakia – Popard, Slovakia
Krakow, Poland – Wroclaw, Poland
Salzburg, Austria – Munich, Germany
Haarlem, Netherlands – Amsterdam, Netherlands
Distance on Train:                    530 miles (854 km)
Time Spent on Train:             12 hours
ACCOMMODATION STATS
Different Beds Slept In:                     13
Number of Top Bunks (ugh!):          2
Best Accommodation:         Ginger Monkey – Zdiar, Slovakia. I loved this place. It just felt like a home more than a hostel. It is set right in the Tatra Mountains on the Slovakia – Poland border and it is just a gorgeous area. Hiking and fishing in the summer and the winter draws skiiers as lift tickets are some of the cheapest in Europe (~15 Euros!). The hostel isn't huge and is built out of an old house and while I was there, it wasn't overly crowded. It had a great living room, nice breakfast, and an awesome dog, Wally, who would hike with you and a pretty cool cat, Kevin.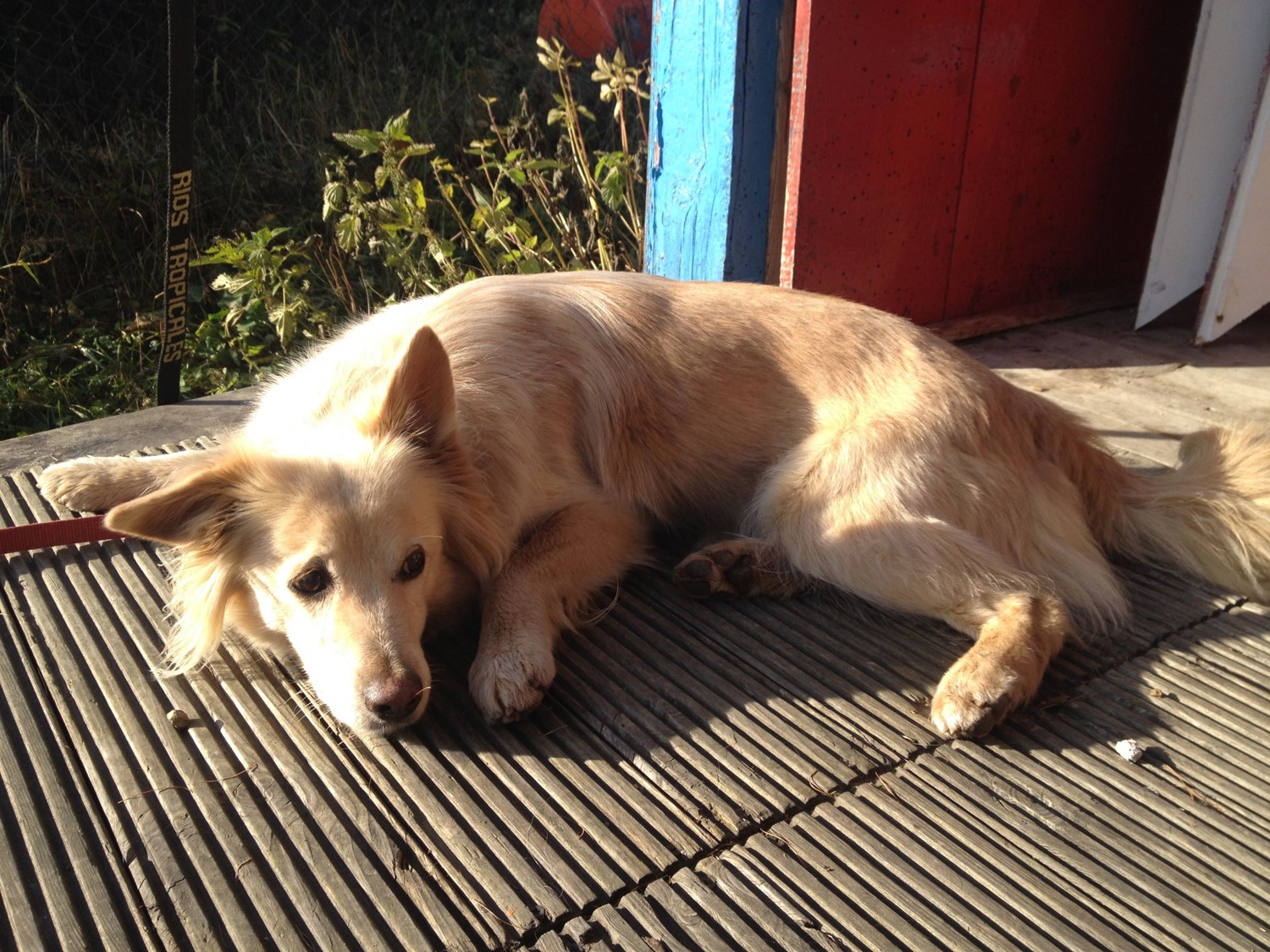 Worst Accommodation:     Meininger Hotel/Hostel – Munich, Germany. This place was just expensive, in an inconvenient location, packed with young kids, and offered nothing good. Everything had a charge (breakfast, towels, printing, etc.) It is a chain across Europe (from what I can gather) and it was just not good.
GEAR UPDATES:
This month I had to start thinking about the changing of the weather that I would soon me encountering. The wardrobe is going to shift a bit and I will continue to readjust over the next couple of months.
Items Lost/Trashed/Shipped:
Tshirts: Tossed a couple shirts that had passed their prime.
Items Purchased:
Heavy socks: Picked these up in anticipation for the Antarctica cruise
Dri fit shirt: For trekking
Christmas presents: Bought a couple things for the family while in Germany for Christmas, that surprisingly made it home in time!
MISCELLANEOUS MENTIONS
Books Read:                       3
Serena, Ron Rash
Anne of Green Gables, Lucy Maud Montgomery…….it is nice to reread old classics 🙂
Where the Red Fern Grows, Wilson Rawls ………..love this book!
Favorite Meal:         American breakfast, Prague
I believe the last time I had American style pancakes was while I was in New Zealand, ten months ago. To stumble upon this amazing cafe, just across from my hostel in Prague, was like striking gold!! Real pancakes with maple syrup, bacon and bottomless coffee!!! You have to understand…the rest of the world does not do free refills on ANYTHING. This absolutely made my day! 🙂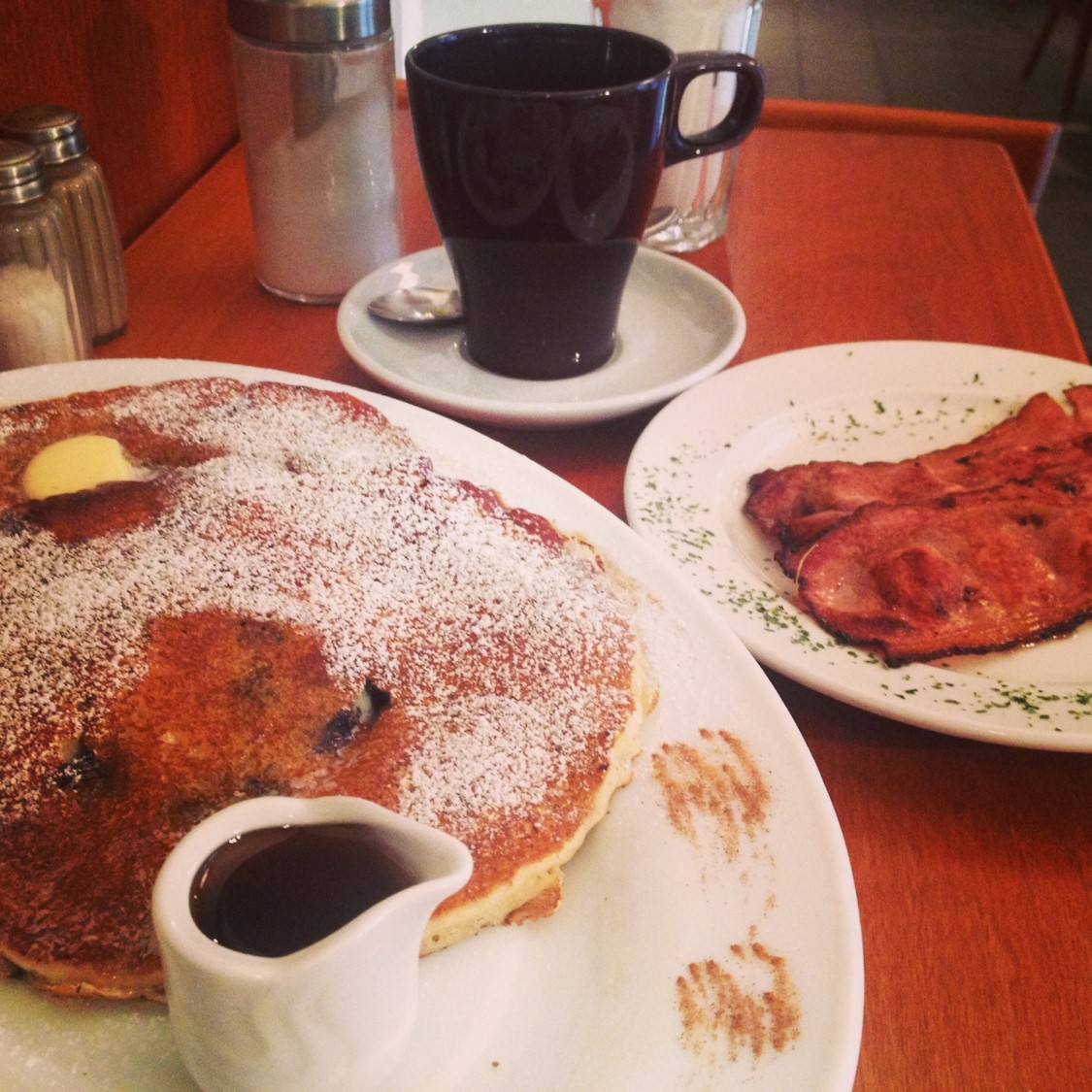 Favorite Drink:        Tatra Tea, Slovakia
While in Slovakia, I was introduced to a sneaky little drink…Tarta Tea. If you aren't careful this stuff will sneak up on you and knock you on your ass, literally! There are varying "toxicities" of the delightful spirit ranging from 22%, for the beginners, all the way up to 72% for those that are overly confident in their alcohol limits – each one with a distinct flavor. We indulged in the Peach tea which came in at 42% potency. It was amazingly good and I mayyyyy have overindulged. See below…

Stupidest Move:       Spraining my Ankle
In all my years of athletics, I don't ever remember spraining an ankle. While staying in the Tatra mountains of Slovakia, there was just an awesome group of people at the hostel. Since there is really nothing going on in the immediate town, we decided to arrange a night out in neighboring town that has the only "club". We began the night filling up on delicious pizzas and the drinks were flowing. Someone pulled out the dangerous Peach Tatra Tea and my night was over from there. We made it to the club and although intoxicated, I still remember the incident. Essentially, I walked outside expecting a step down, but it was a skinny ramp. I stepped on the side of the ramp, and collapsed as my ankle rolled completely. The next day is was massive! I really thought I might have broken it. I spent a couple days icing it and recovering, but eventually had to hit the road again!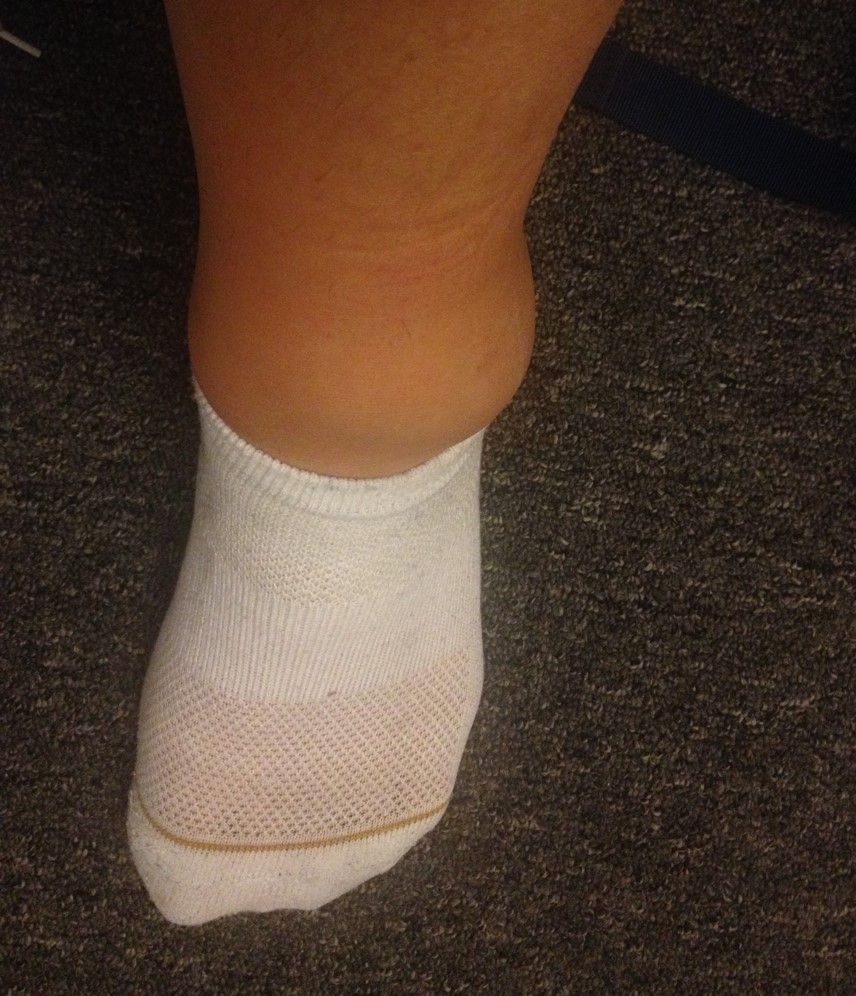 Most Amazing Experience:         Visiting Auschwitz-Birkenau, Poland
I had wanted to visit Auschwitz for a long time and especially after I was able to visit Dachau year ago. It is not an easy trip to make, but I think it is important that we not forget what was done to during this time in history. I was emotionally drained after the full day tour, but thankful I was able to at least do my part in remembering those that lost their lives and those that were forever changed by this horrible time.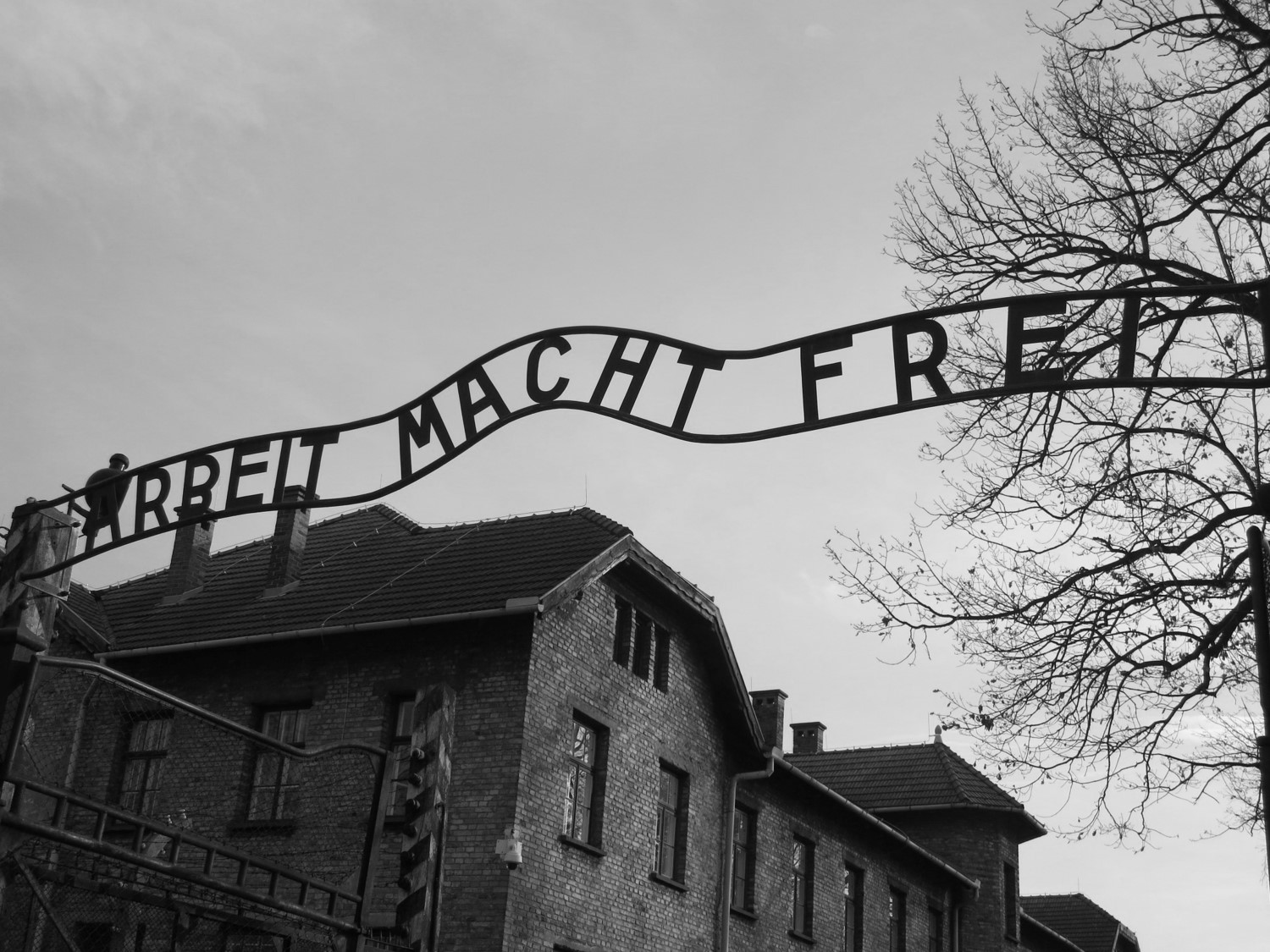 MOST CHOICE EXPERIENCES
In visiting so many amazing countries this month, I had a lot of really amazing experiences….
Hiking the Tatra Moutnains, Slovakia
Celebrating Independence Day with Poland
Visiting Auschwitz-Birkenau
Sound of Music tour, Austria
Christmas Markets, Austria and Germany
Visiting friends in The Netherlands!
Money, Cheddar, Moola, Dough….
Money Spent*:             $1,942.85
Ekkk, that total surprised me a bit. I was not being extravagant, but Europe is just expensive. The countries I visited this month were definitely not as budget friendly as those in the Balkans area. I was moving very quickly, which is always more expensive, so I suppose I shouldn't be surpised! I am looking forward to more budget friendly (hopefully) South America next!
*All figures are in U.S. Dollars
If you missed the other monthly summaries, check them out here: Month 1, Month 2, Month 3, Month 4, Month 5, Month 6, Month 7,  Month 8 and Month 9