I knew it would happen at some point along the way, I just didn't realize i would be so suddenly.  He is tall, dark, and handsome and plays rugby.  Noooo!  A girl can dream though, right? 😉  But, seriously I think I am in love with Queenstown, New Zealand!!  Now, I have a feeling I will be falling in love with destinations I encounter throughout the next year, but I don't think I could have selected a better launching point.  Queenstown is AMAZING!!  It fits my adventurous, outdoorsy personality so well.
The flight from Los Angeles, CA to Auckland, NZ was an easy and uneventful 12 hours.  After a brief layover, I boarded a short 1 hour 45 min flight to Queenstown.  The views coming into Queenstown were gorgeous.  I hopped on a bus that dropped me almost right in front of my hostel, Adventure Queenstown Hostel.  I think I am going to be sorely disappointed by hostels for the next year after staying here.  Amazing location, great room with ensuite bathroom with hot showers (and no need for shower shoes), hairdryers, flat irons, HUGE kitchen to cook, lounge room, free wifi and international calls, social activities….seriously, SPOILED!  I met some great people from Canada, Denmark, New Zealand, US, and UK.
Walking (aka Hiking)
The Kiwis refer to hiking as walking.  I suppose I get it since that is what you are doing, but it sounds so casual and effortless.  I like the term hiking better, but when in Rome…
Gondola Hike – Tiki Trail
A hostel mate recommended the gondola hike to get some amazing views of Lake Wakatipu and the surrounding mountains.  I set off on the Tiki Trail at the base of the gondola for a good hike that reminded me of hiking in Colorado.  It is quite steep in some areas and rocky where you have to navigate your way carefully at times.  It took me about 1 hour to reach the top of the gondola and I was rewarded with beautiful views!!  There are so many things to do around the gondola…mountain biking, paragliding, and the luge.  I would recommend you take a backpack with water, extra layer, and some snacks to enjoy at the top.  There is a café where you can purchase things, but be ready to pay through the nose.  Alternatively, you can take the gondola roundtrip for $27 or one way back down for $17.  Checkout some of the storefronts in town for deals on the gondola and luge combined, if you are interested in that.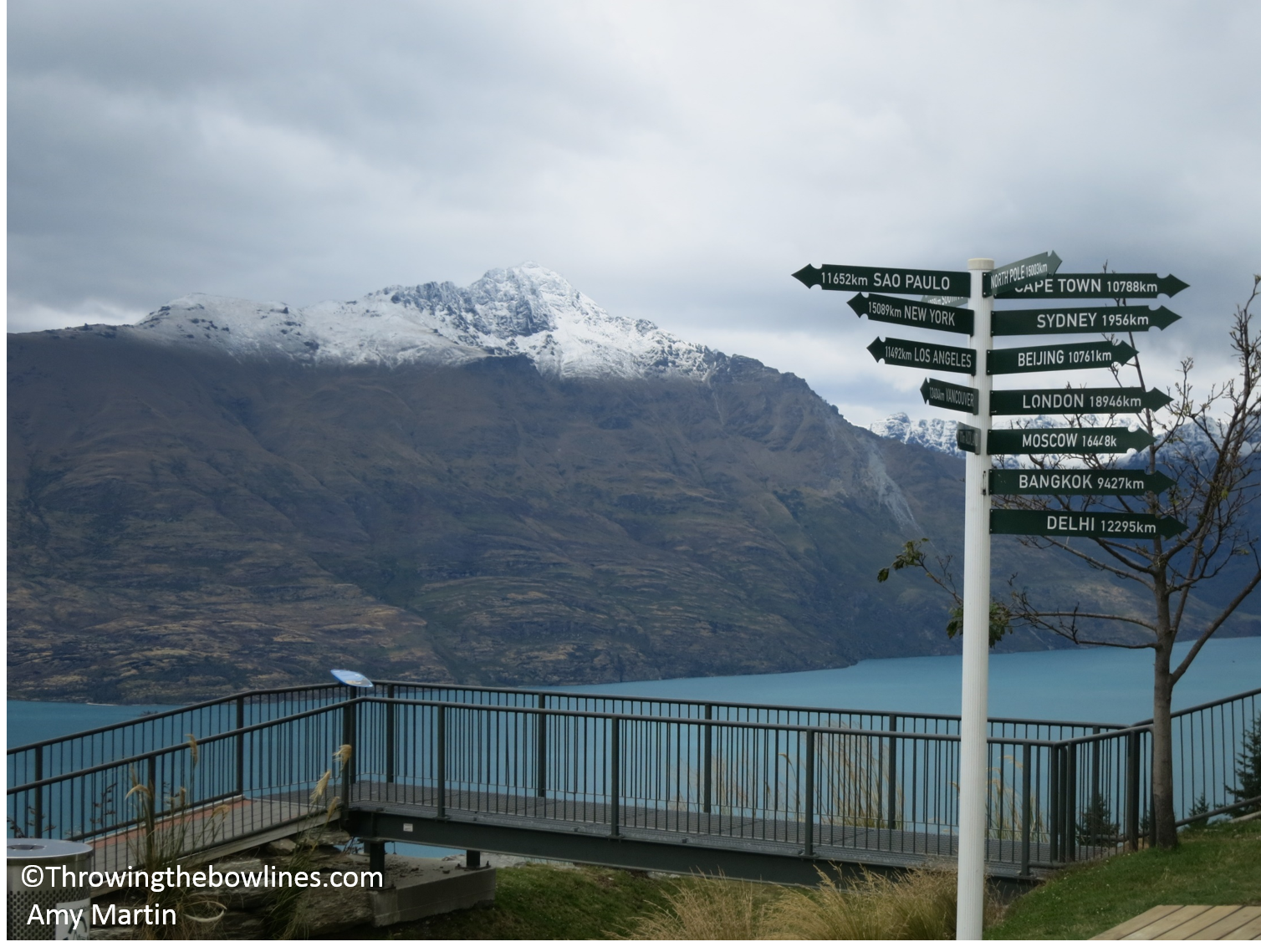 Ben Lomond
via Tiki Trail and Skyline Road
My hostelmates, Claudia and Wendy convinced me to join them on a mountain hike.  Little did I know what I was getting myself into!  We started at the base of the gondola again on the Tiki trail, but cut off to Skyline Road about 20 minutes in to catch the Ben Lomond trail.  This is when the map showed us it was going to be 8 hours roundtrip!  It was a gorgeous day so we decided we should tackle it.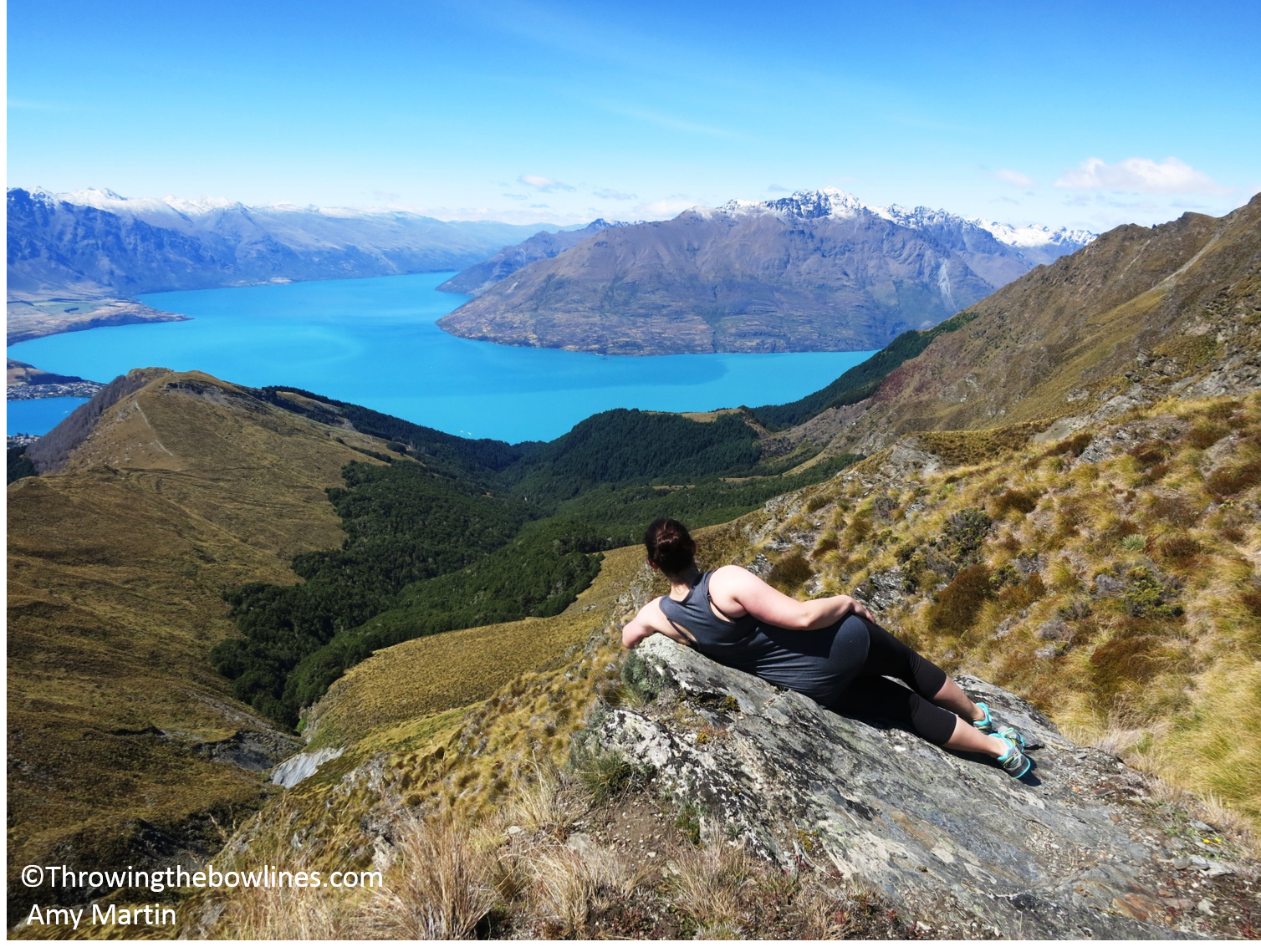 At one point we saw a sign advising 2 hours to the saddle and 3 hours to the summit.  We still weren't sure which mountain we were actually climbing although.  We saw quite a large one ahead of us, but thought there was no way this was Ben Lomond.  It wasn't until we were about 2 hours in that someone confirmed that it was indeed our mountain!!
As we continued to climb higher, the views continued to get better and better, so we continued on.  It took us the estimated 3 hours, but we got to the summit!!!  It was really hard and reminded me of climbing a 14er in Colorado, but the 360° views of all the mountain ranges, the lake, and all of Queenstown made this hike absolutely worth it!   Overall, the roundtrip hike was around 6 miles (11km) with 4685 feet (1428m) of elevation gain!!
A couple of tips if you want to do this hike:
Give yourself plenty of time – it took us about 7.5 hours RT with several breaks
Pack a daypack with snacks, heaps of water, and extra layers as the wind can pick up and be chilly
Hiking poles would be nice, especially for the hike down as it is a fairly steep trail
Be prepared for a strenuous hike – not a leisurely one for sure
You can opt to take the gondola up and meet the trail to cut down your hiking time (or you can take it down) – It is $27 RT, $17 one way, or free to walk 🙂
Eating
I knew coming into this trip that I would not be eating out much, but rather using hostel kitchens and cooking meals there.  New Zealand is a pricey country which includes restaurants so I recommend you choose your locations wisely.  There were a couple places in Queenstown that I would definitely recommend to others.
This is a well known establishment in Queenstown and you must visit here for amazing burgers.  They use prime NZ beef, but also offer chicken, pork, and fish options as well.  I rewarded myself with one after the Ben Lomond hike and it was delicious.  The burgers are massive and unless you are really hungry, you could make 2 meals out of one burger.  The prices are a bit steep, ranging from $10-$17.50, but well worth it.  Be prepared to wait as there is typically always a line.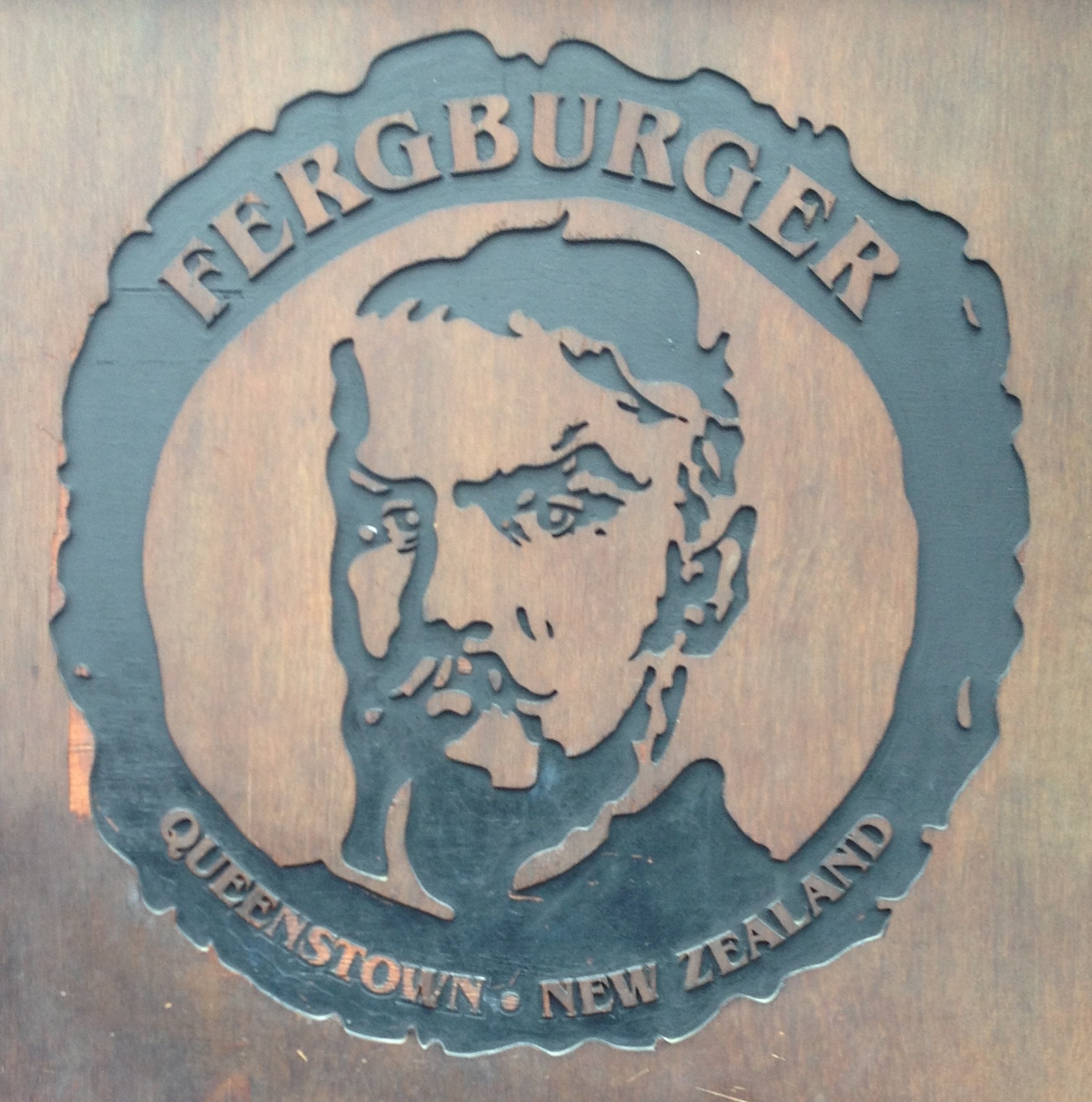 Right next door, there is also Fergbakery.  They serve up all kinds of pastries, breads, and sandwiches at fairly reasonable prices.  They also have coffees, teas, and espresso.  One word of caution….coffee is bloody expensive in NZ!  It is about $4 for a size comparable to a Starbucks tall.  I would recommend bring some Starbucks Via packets or other instant coffees as an alternative.  Thanks to my sister, I was prepared 🙂
This is an amazing breakfast spot that has two locations within blocks of each other in Queenstown.  They offer both sweet and savory options to include breakfast quesdillas, eggs, french toast and pancakes.  They also have a mouth watering selection of baked goods to choose from.  Be prepared to spend around $20 for breakfast and coffee, but you will be satisfied!
I have barely scratched the surface of Queenstown and will be returning here in about a month to tackle some more adventurous things…a bungee jump for sure!  Perfect way to start my adventure!
What else do I need to do when I get back to Queenstown?